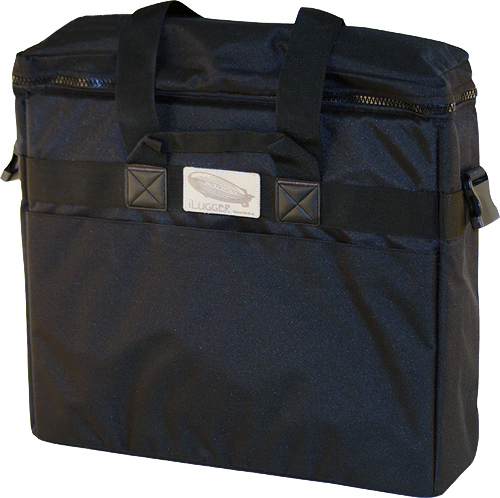 iLugger 21.5"
Maximum travel protection for your NEW 21.5 inch iMac is guaranteed by our signature case. Whether you are traveling around the world or around the corner, you'll receive high endurance and durability. Moreover, the case is designed to reduce the risk of tears or rips. You simply can't go wrong with the signature iLugger.
(Not approved or recommended as checked baggage.)
Material: Rugged, High Quality Nylon Fabric
Dimensions: 20.5" x 6" x 19"
Weight: 4.7 lbs
Color: Black
Features
Spacious design with additional storage compartments on either side of the case. Great for storing keyboard, mouse, and power cable!
Hard plastic shield between foam and fabric to protect monitor.
Removable shoulder strap.
Large front pocket for added storage.