Server Solutions

Trust Silicon Mountain Memory to help you achieve optimum performance and scale-ability for your server network.
Increased Server Memory Equals Greater Productivity
The question of how much server memory will optimize the performance of a given server has many answers that depend on: the operating system chosen, the number of users accessing the server, the variety of applications running on the server and the number of processors installed on the motherboard. The one undeniable constant is that, in client-server computing environments, increased server performance produces exponentially greater productivity across the user base.
Our Server Experts Help You Achieve Optimum Performance and Scale-ability at Minimal Cost
Whether you manage a small pool of servers or a large cluster, our professional configuration experts will help you achieve optimum performance and scalability for your server network based on your short-term and long term goals. We will recommend industry-recognized Best Practice solutions to meet you goals for Maximum Performance, Capacity or Energy Savings.
Let Silicon Mountain Memory Take the Guesswork Out of Your Next Upgrade
Servers and Workstations can utilize an increasing complex array of parts, for example, the Dell Precision Workstation T5600 has over 70 different memory options. The ultimate solution depends on your immediate needs as well as your long-term use of the machine. Do you need unbuffered, ECC only, ECC registered, Fully Buffered, Load reduced, Low Profile, Very Low Profile, Low Voltage, Single Rank, Dual Rank, or Quad Rank modules? Sure, the upgrade you purchase today will work by itself, but if you are adding to existing modules then the equation becomes increasingly more complex. Let us guide you through the process and remove the guesswork from your next upgrade.
Silicon Mountain Memory modules are manufactured to stringent JEDEC standards, guaranteed not to void your server warranty and tested and custom configured for complete compatibility.
Specifications
Registered/Buffered Operation
Support for: Chipkill Technology, Advanced ECC, Fully Buffered, and Load Reduction (LR) DIMMS
Single, Dual and Quad Ranked parts
Low Profile (LP), Very Low Profile (VLP) and Low Voltage (LV)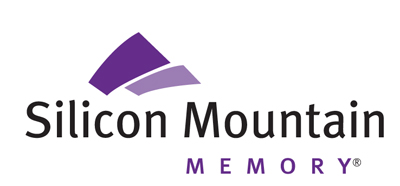 Performance
Noticeably improve your system's performance or your money back
Compatibility
100% compatible memory for your system
Quality
7 levels of rigorous testing and a lifetime warranty