SSD Solutions

Solid State Drives Deliver an Immediate Performance Boost
This is fact – Solid state drives boot twice as fast and can read files up to 4x faster than a traditional hard drive making it quicker to open programs and retrieve files than ever before. Professionals with high billing rates (Lawyers, accountants, engineers, designers, doctors, to name just a few) can now spend less time booting and opening programs and retrieving files and more time working on billable projects!
Economical Upgrade for the Mobile User
Solid State Drives have no moving parts making them a must-have upgrade for a mobile workforce. Without the traditional spinning disks of a traditional hard drive, Solid State Drives survive drops that would render most laptops useless and let's face it, who has not accidentally dropped their laptop at one point or another. Due to the lack of moving parts, Solid State Drives require one third as much energy as Hard Drive allowing the mobile user to work for longer periods without access to external power.
Need We Say More?
Yes, there are more reasons to by a Silicon Mountain Solid State Drive. No moving parts = no drive noise, less heat and, therefore less fan noise which makes for a more pleasant computing experience for users who enjoy music, movies or gaming. For those endurance athletes who are used to shaving grams of weight in their respective sports, Solid State Drives shave up to 700g compared to a traditional hard drive.
Still Not Sold?
We have test units available for customers who want a no obligation, no hassle method of testing our product out for themselves. We prefer to let the product sell itself anyhow. Contact us for details.
Specifications
Available in 128GB, 256GB and 512GB
Full disk encryption available
Solutions for Servers, Desktops and Laptops
Three and five year manufacturer warranties available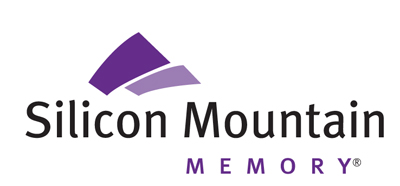 Performance
Noticeably improve your system's performance or your money back
Compatibility
100% compatible memory for your system
Quality
7 levels of rigorous testing and a lifetime warranty